Jeremy Blum will be present at this years OHS to speak and sign his new book Exploring Arduino. The book was written for any tech-savvy person of any age who wants to explore using electronics and programming for the first time, or who wants to expand upon their existing engineering knowledge. Its a comprehensive overview on tools and uses of the open platform Arduino.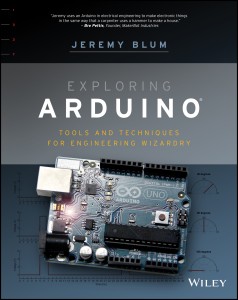 Come say hi to Jeremy in person during the evening demo and poster sessions from 6pm onwards in the main lobby space at Kresge!
Want to come? It's not too late to purchase tickets which will ensure you an ebadge (but you'll need to load it). You can even support Open Culture and become a Sponsor. We hope to see you in Cambridge in September. It's going to be an event filled with a community of awesome!