For the next month, the Summit Chairs will be featuring information about our accepted speakers, demos, sponsors and posters.  If you wish to be featured please email or tweet Addie
Sophi Kravitz is an engineer whose company, MIX, develops behavioral training products for scientists and consumers.
She will speak at this years OHS about a formulaic approach to determine the product's market size, or if a product even has a market at all. She developed and used this formula to determine that MIX's open source mouse nosepoke product was marketable. She is working on a novelty "Goldfish trainer" product which probably does not have a market and a new mouse trainer that probably does.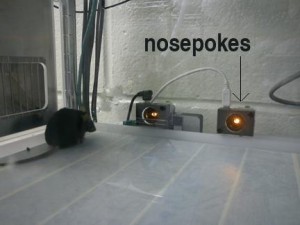 Want to come? It's not too late to purchase tickets or even to support Open Culture and become a Sponsor. We hope to see you in Cambridge in September. It's going to be an event filled with a community of awesome!