For the next month, the Summit Chairs will be featuring information about our accepted speakers, demos, sponsors and posters.  If you wish to be featured please email or tweet Addie
TinyCircuits created the TinyDuino platform which shrinks the Arduino platform to the size of a quarter, yet maintains the expansion capabilities of the microprocessor.  Launched on Kickstarter in the fall of 2012, the TinyDuino Kickstarter raised over 1000% of its goal amount.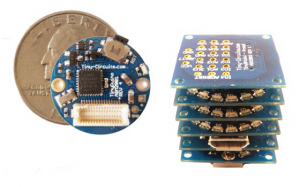 The long-term vision of the company is to employ a mix highly educated knowledge based workers, along with skilled production workers, to create new electronic products for the hobbyist and engineering community.
More information about TinyCircuits is available at their website, in addition, come to the Summit to see and hear them in action!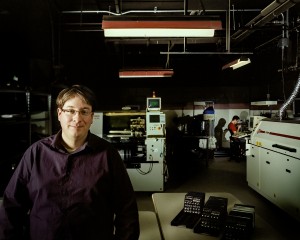 Want to come? It's not too late to purchase tickets or even to support Open Culture and become a Sponsor. We hope to see you in Cambridge in September. It's going to be an event filled with a community of awesome!